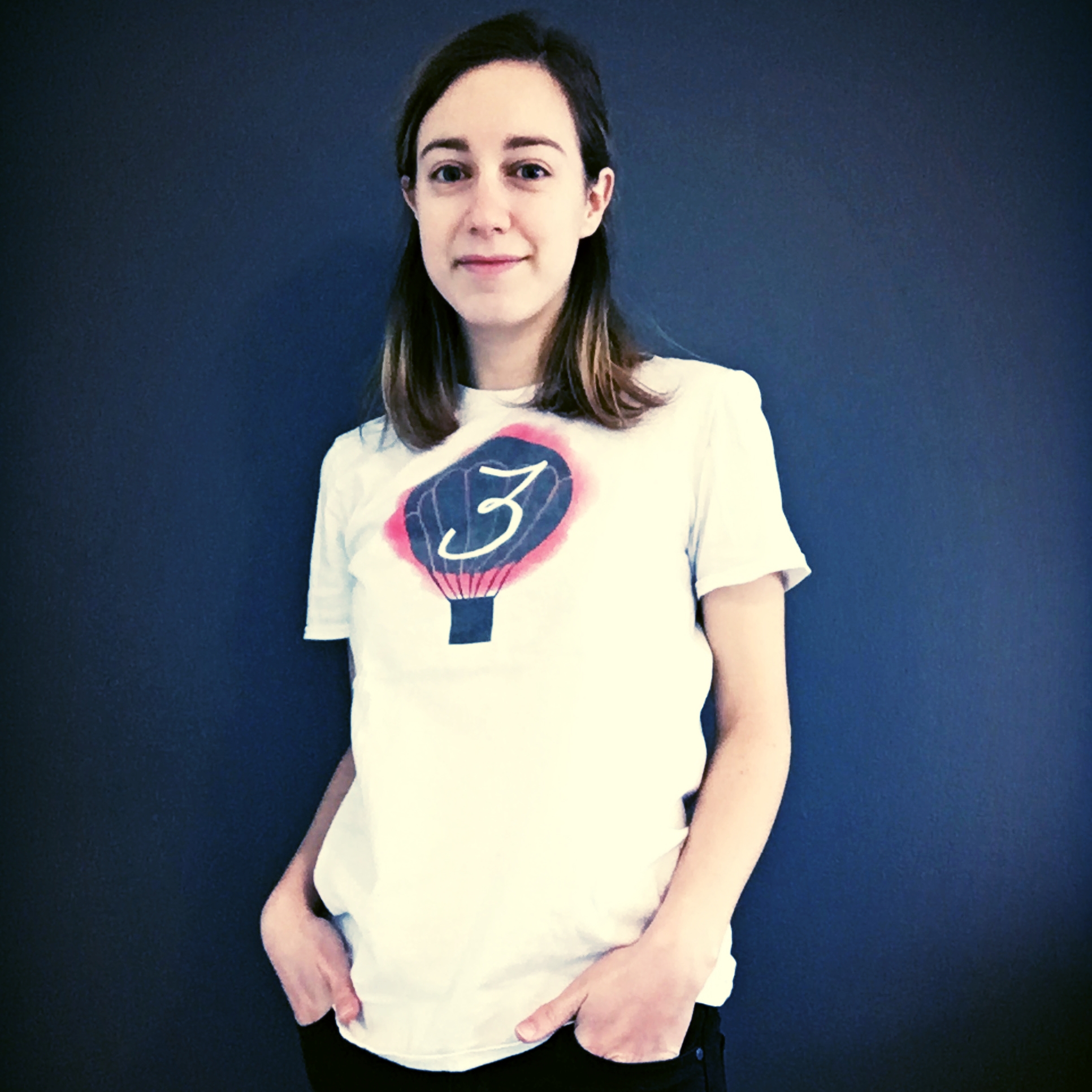 Balloon Tee
Shipping
FREE PHILLY PICK-UP
Skip the environmental and monetary costs of shipping and pick your shirt up for FREE in Philly. Orbiter 3 will contact you to arrange a pick-up at your convenience in Center City.
SNAIL MAIL
$5.00 flat rate per order, $1.00 per T-shirt
STYLES
Comes in crew-neck and fitted v-neck.
SIZING
Emma, pictured, is 5'3" and wearing a size small crew-neck.
We regret that crew-neck XLs are sold out.
MAKE
Produced locally by independent shop Camden Printworks, this T-shirt is 100% cotton and printed using a water-based process. That means after the first wash, you won't feel the print -- just your super-soft, super-smooth shirt. Logo design by Maria Shaplin.
Proceeds
All proceeds benefit Orbiter 3 productions.
sale