MAY 10 - 28, 2017
IN RESIDENCE AT
CHRIST CHURCH NEIGHBORHOOD HOUSE
A dark comedy about the Quaker settlement of Pennsylvania. Inspired by the famous series by Philadelphia painter Edward Hicks (1780 - 1849), Peaceable Kingdom is a fable about the longing for utopia. In a mythical Quaker colony inhabited by wild creatures both native and foreign to the Americas, the audience is offered a bird's-eye view of two cultures encountering each other for the first time. Peaceable Kingdom is also a warning: an exploration of how ecosystems are impacted by invasive species, be they squirrels, giant cats, or human beings.
THE CAST
–
Thomas Choinacky Native (a squirrel)
Chris Davis Leopard
Eliana Fabiyi Lamb 2
Carla-Rae* Chief Tamanend
John Jarboe* Invasive (a squirrel)
Alexandra King William Penn
Daniel Park Kid
Cathy Simpson* Lion
Stephanie N. Walters* Lamb 1
*Appearing courtesy of Actors Equity Association
THE TEAM
–
Apollo Weaver Set Design
Maria Shaplin Lighting Design
Rebecca Kanach Costume Design
Emily Schuman Props Design
Nicole Labadie-Bartz Stage Manager
Val Dunn Production Assistant
Shira Berger Assistant Stage Manager
Maura Krause Producer
Erin Washburn Assistant Producer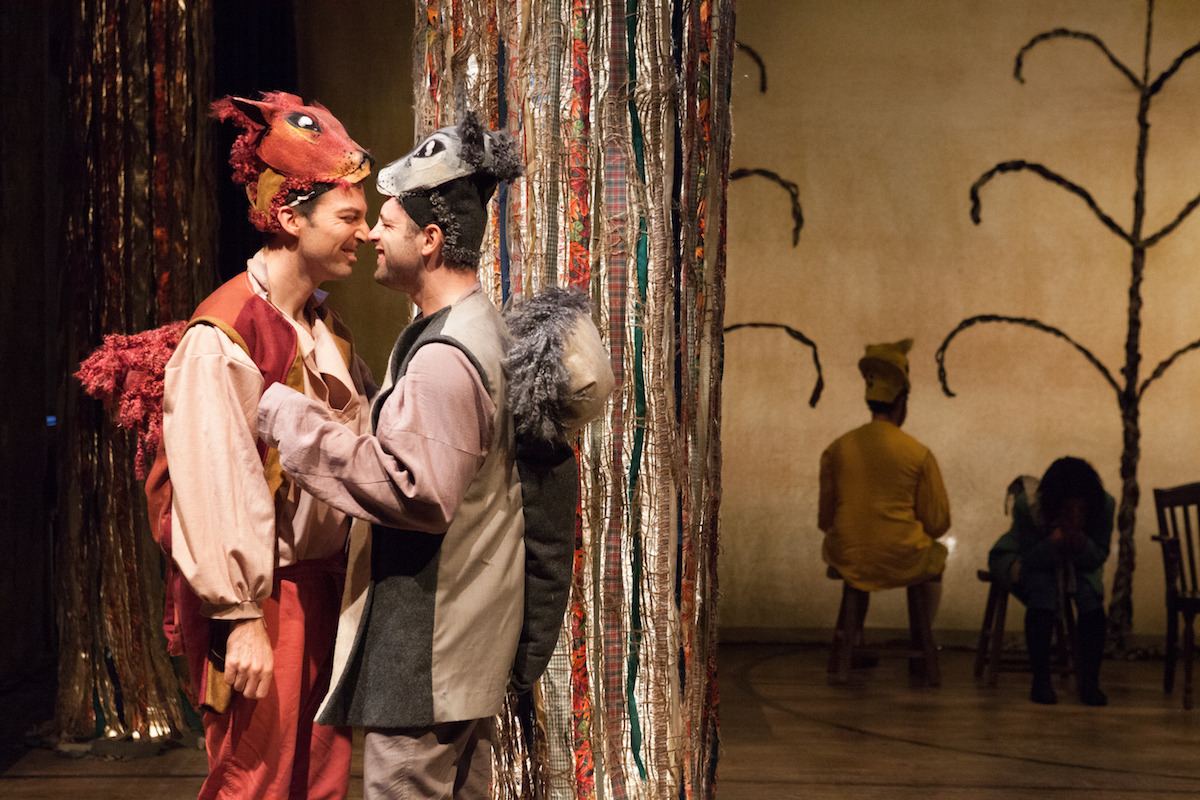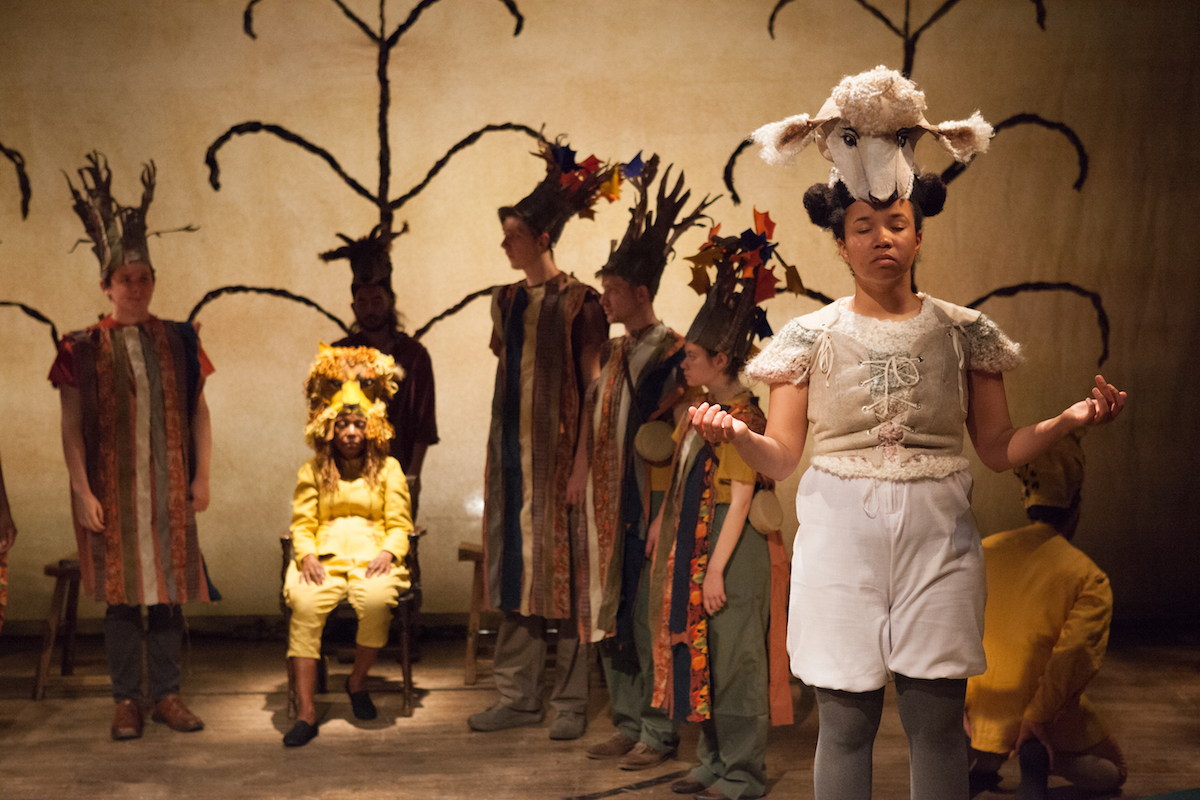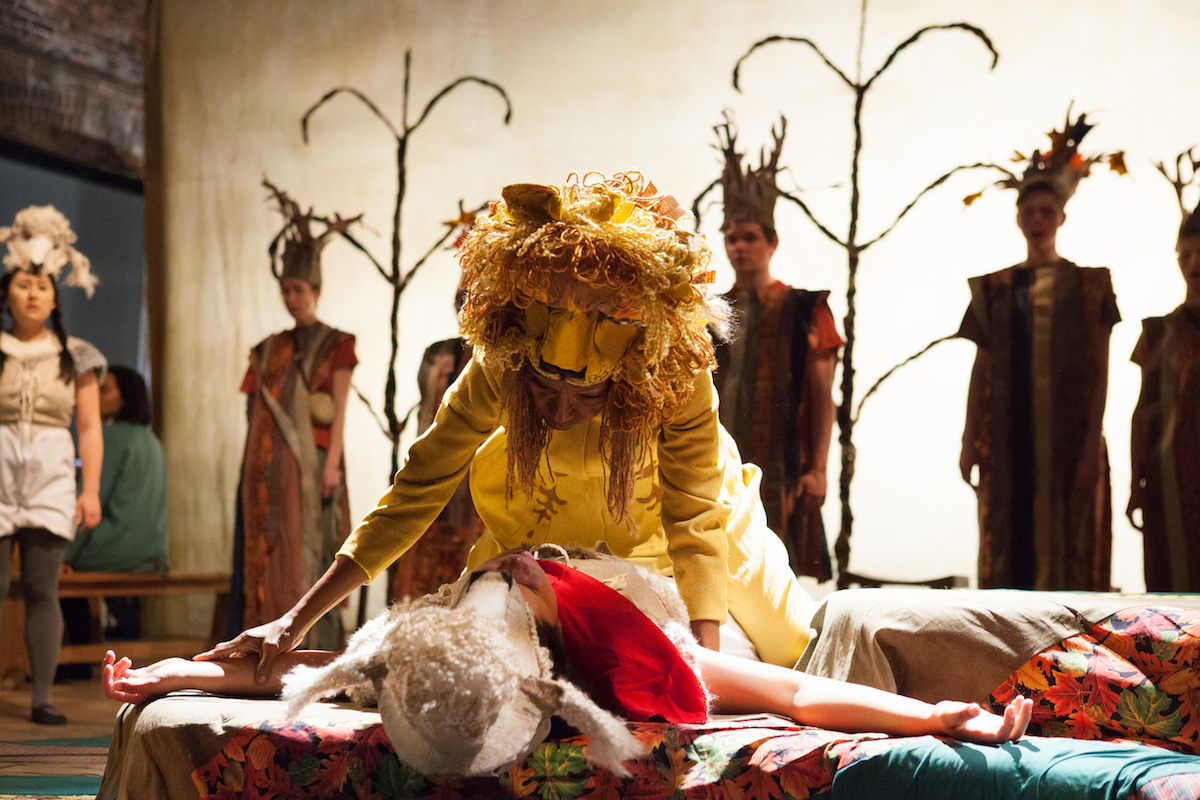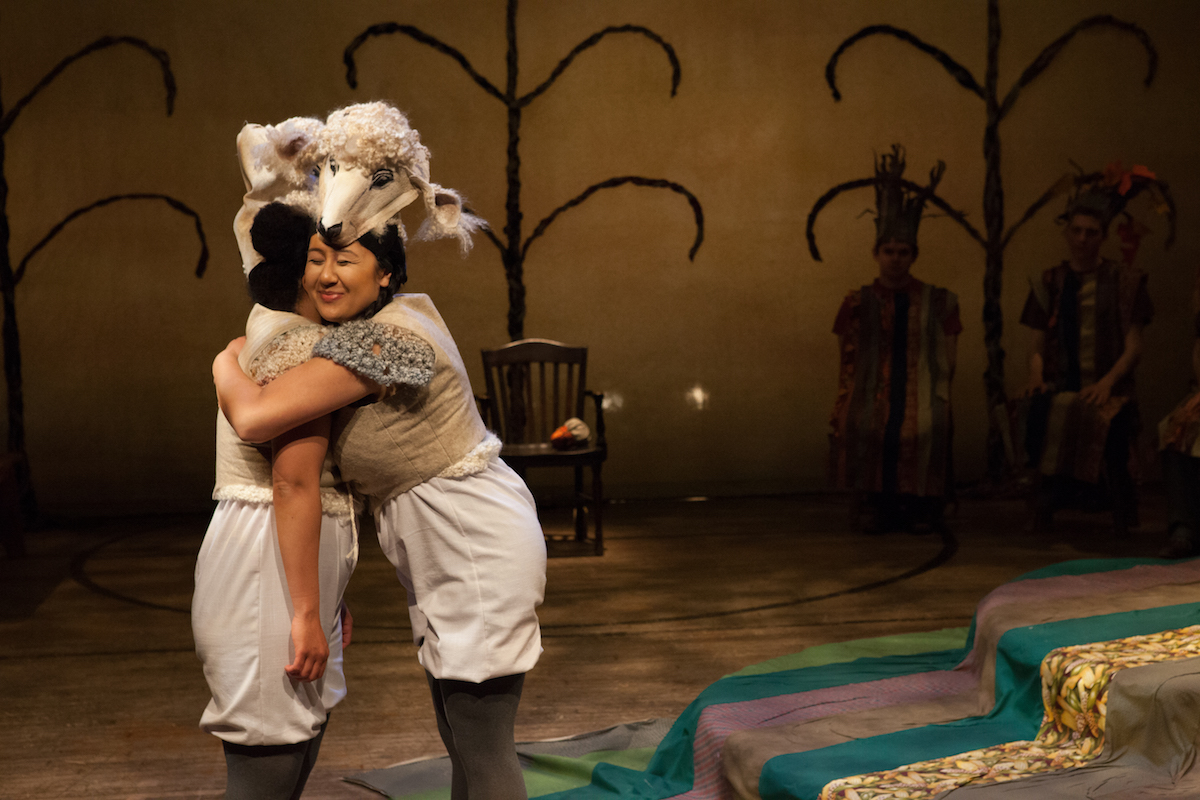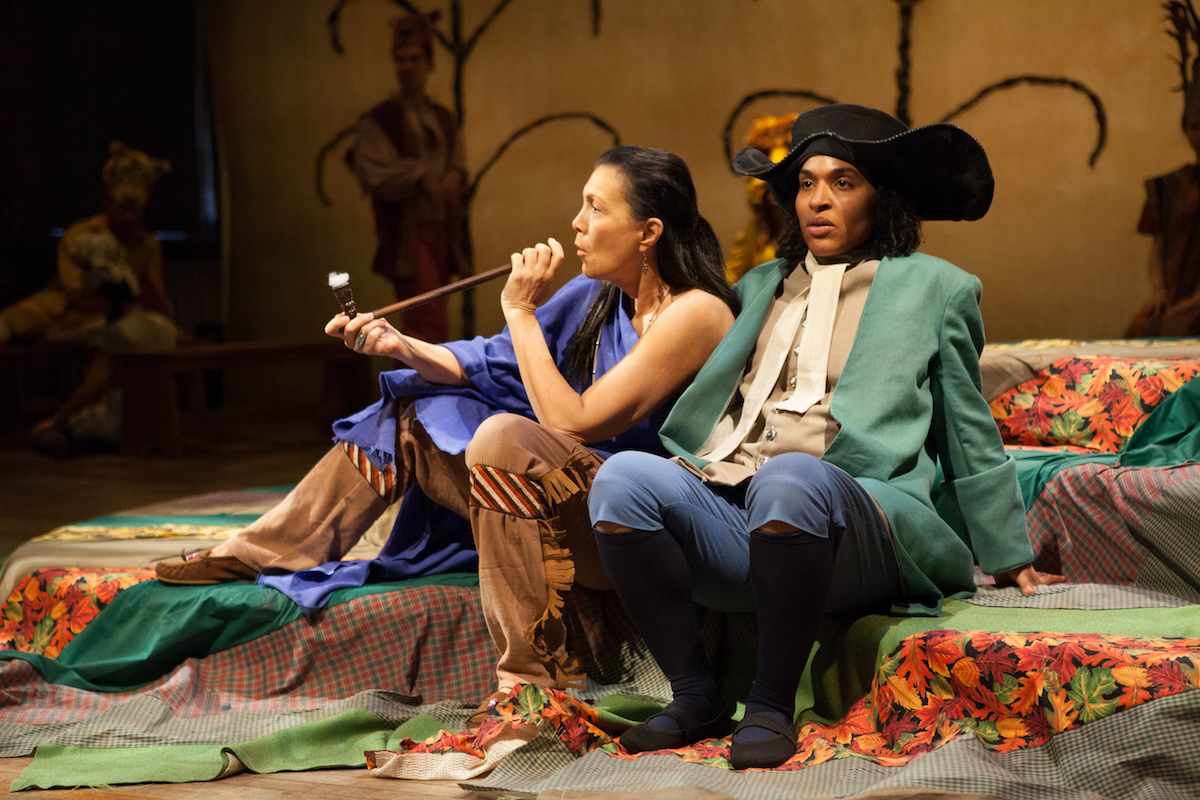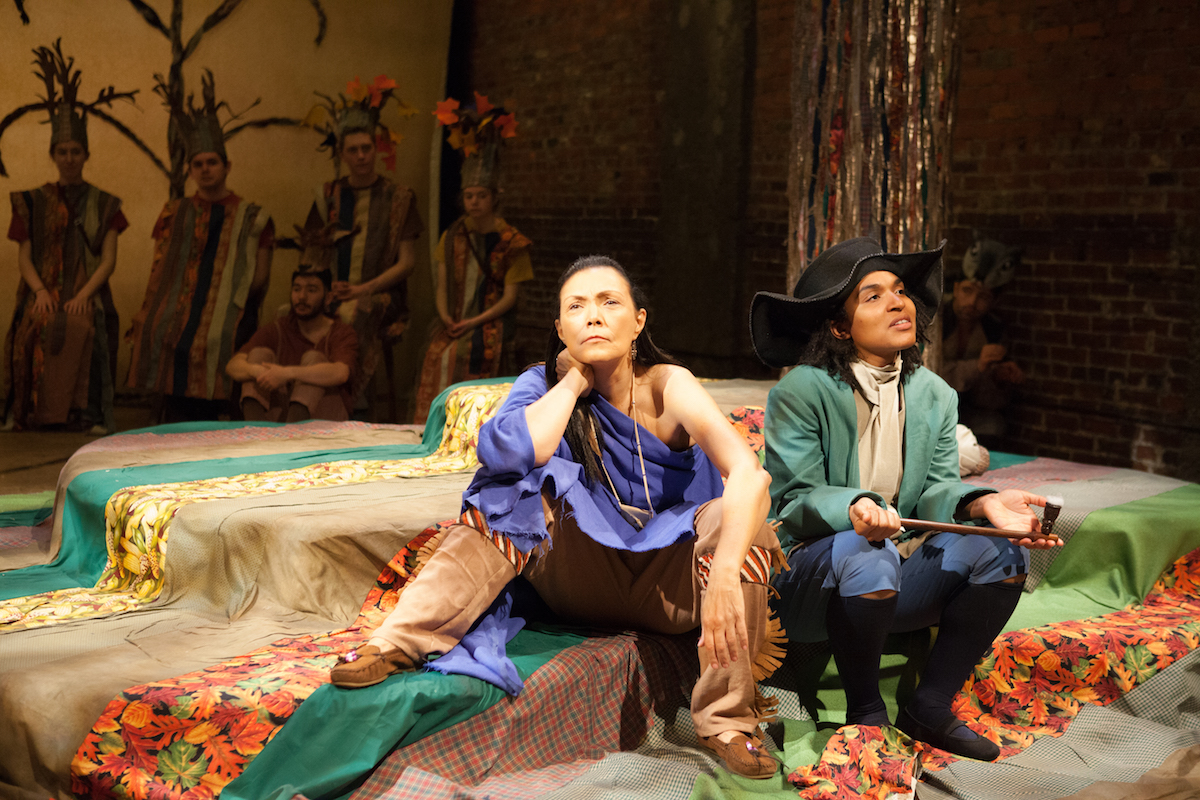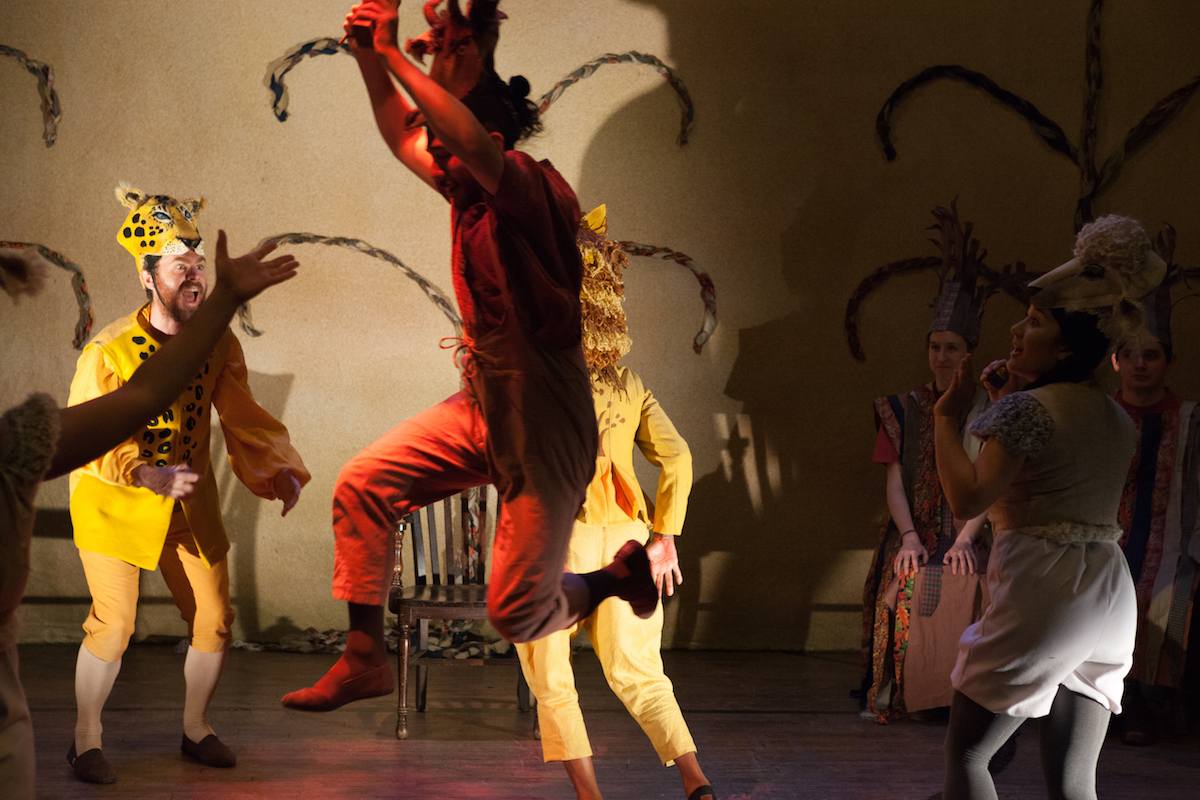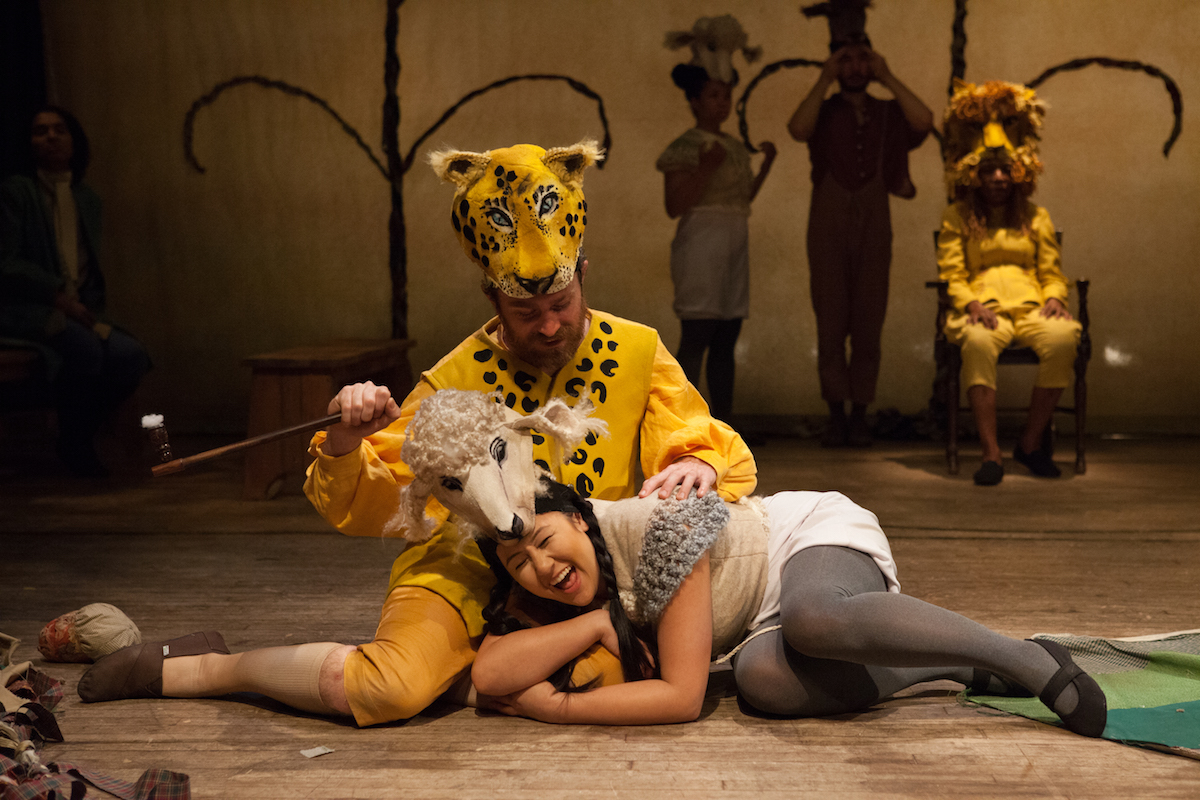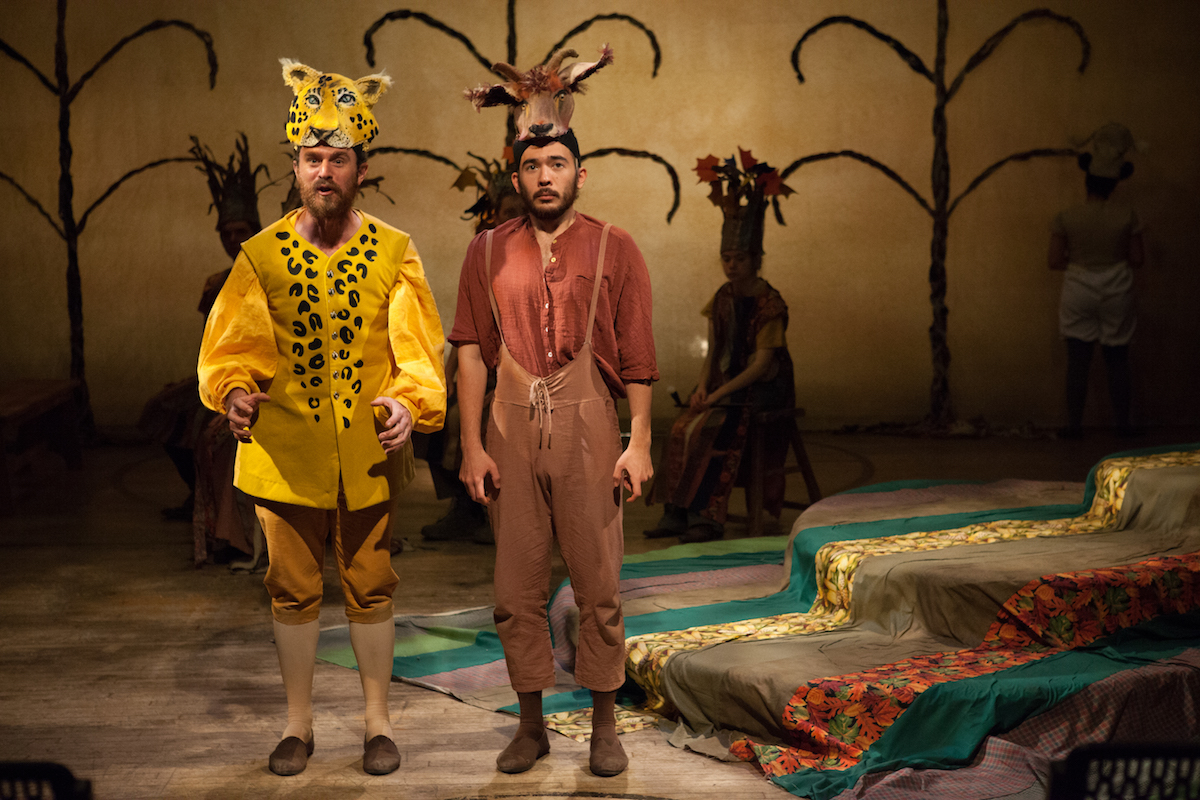 Praise for Peaceable Kingdom
Philadelphia Inquirer
Witty, silly, and deeply moving
"Peaceable Kingdom is witty, silly, and wacky to the point of derangement. It plays like a mix of Sesame Street, Saturday Night Live and George Orwell's Animal Farm, and carries behind its grinning surface a sharp satirical edge. . . . Despite the hilarity, Thompson's music injects a spirit of utter earnestness into the proceedings - a touch of the spirit that's deeply moving and utterly melancholy. It tears us away from the spectacle and reminds us of the real violence that prevailed on the American continent a generation after Penn's arrival."
WHYY Philadelphia / NPR
Inventive and dreamy
"That link to human behavior is what's so smart about Tuomanen's play, which is being given a super world premiere at Christ Church Neighborhood House . . . The home-grown Tuomanen is an all-around theater artist. She's easily found acting on stages in and around the city, and in recent years has shown a knack for offbeat, insightful playwriting. "Peaceable Kingdom" fits right in, and I hope a theater artist in another city gloms onto it and gives it legs for more productions. It's thoughtful and thought-provoking theater that's also fun to watch, especially in a production as high-bar as this one.
Broad Street Review
Whimsical, ethereal, lovely
"Mary Toumanen's whimsical, ethereal, lovely Peaceable Kingdom marks the fifth of seven premieres from the Orbiter 3 playwrights' collective. . . . [Peaceable Kingdom] slyly adds up to something profoundly beautiful and meaningful, albeit a melancholy warning. Wright's assured direction of this resourceful cast reveals Tuomanen as a playwright of subtle vision and skill."
Phindie
An extraordinary new play
"Mary Tuomanen, political activist, actor and prolific playwright (the recent Marcus/Emma and Hello! Sadness!) wrote this extraordinary new play, PEACEABLE KINGDOM, about an imaginary community of animals and native American tribes. . . . All this takes place under Rebecca Wright's remarkable direction as she navigates the deep waters of philosophy and the shallow waters of adults wearing animal costumes (both goofy and stunning) designed by Rebecca Kanach. Stir into this already fabulous mix, a fine chorus of singing trees under the direction of Justin Yoder. Tuomanen has chosen the lovely music of Randall Thompson to create the melodic equivalent of a spiritual glow over all.
DC Metro Theatre Arts
One of the most original and innovative plays of the season
"I am already checking my calendar for a day when I can see this unique and riveting production again! . . . It is one of the most original and innovative plays that I have caught [sic] this season. . . . Peaceable Kingdom combines art, music, philosophy, history and drama, and serves up a cohesive, well rendered fantasy that delights and intrigues for 80 minutes. . . . Peaceable Kingdom is a must-see for those interested in Philadelphia history, Quakers and Native American cultures."
Orbiter playwrights perform excerpts from the Peaceable Kingdom script at the Pennsylvania Academy of Fine Art.
FRIDAY, MAY 12
Journeys Toward Consensus, Friends at Arch Street
MIGNON ADAMS
Librarian Emeritus, University of the Sciences
ANDREW ANDERSON
Executive Director, Friends Rehabilitation Program
FRIDAY, MAY 19
Legacies of Neighbors: William Penn at Christ Church, Yesterday and Today
REVEREND TIMOTHY SAFFORD
Rector, Christ Church
REVEREND SUSAN RICHARDSON
Assistant Minister, Christ Church
NANCY WEBSTER
Curator, Friends Historical Association
SUNDAY, MAY 21
Of Lions and Lambs: The Challenges and Opportunities of Collective Movements
DWIGHT DUNSTON
Assistant Director of Admission, Friends Central School
WALTER SULLIVAN
Director of Quaker Affairs at Haverford College
WEDNESDAY, MAY 24
Edward Hicks & American Art
KATHY FOSTER
The Robert L. McNeil, Jr., Senior Curator of American Art, and Director, Center for American Art, Philadelphia Museum of Art
SATURDAY, MAY 27
Keeping Our Woven Word: Quakers and First Nations Peoples
NANCY WEBSTER
Curator, Friends Historical Association
SUPPORT FOR THIS PRODUCTION PROVIDED IN PART BY
–